Mobil-home confort 6 pers. 3 bedrooms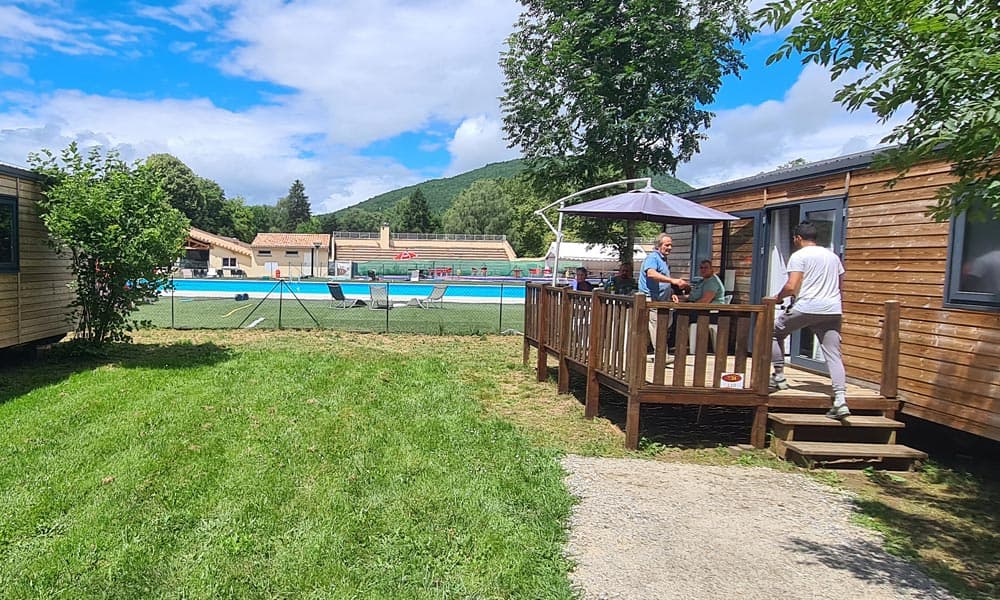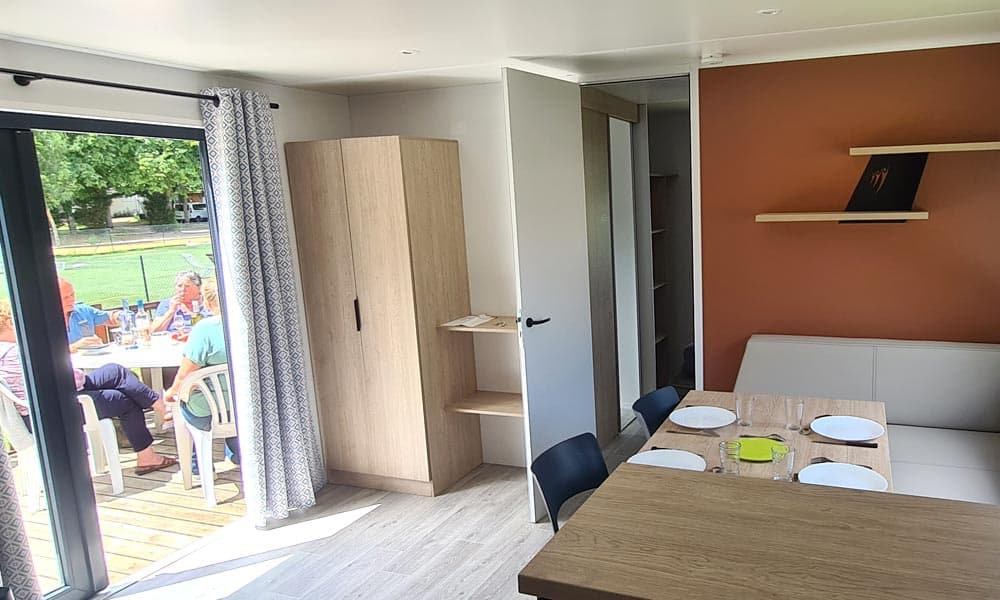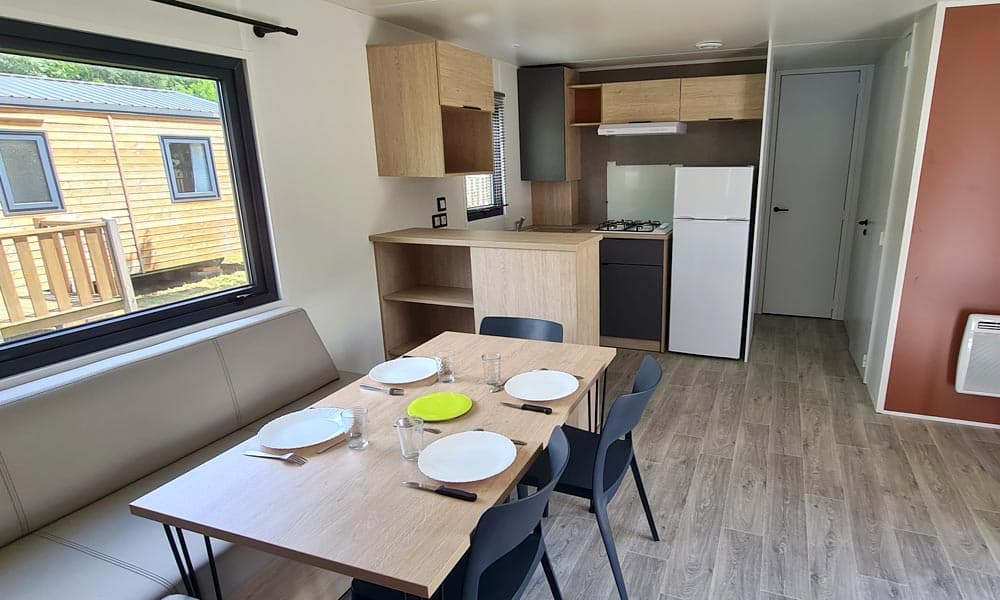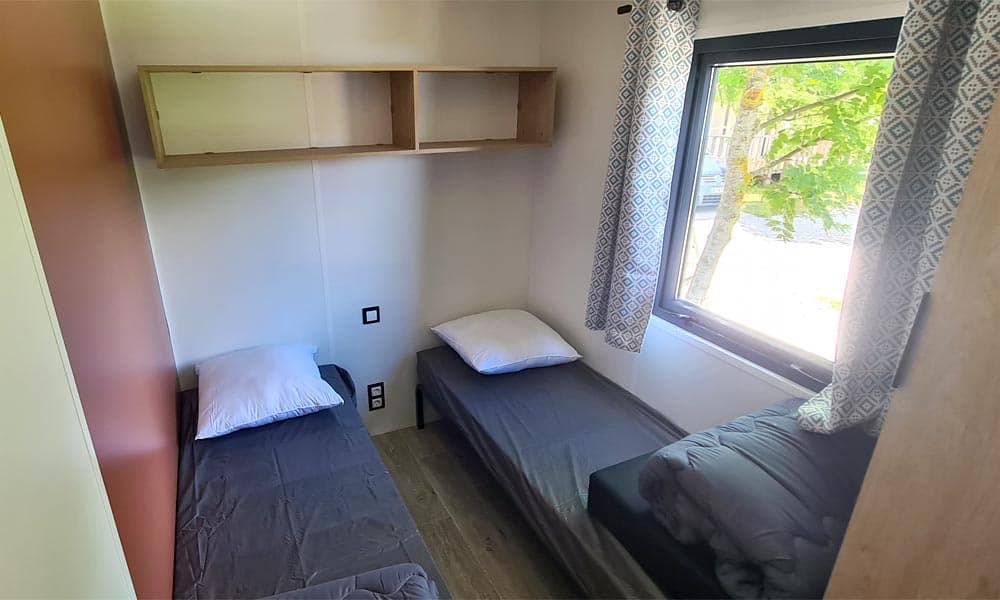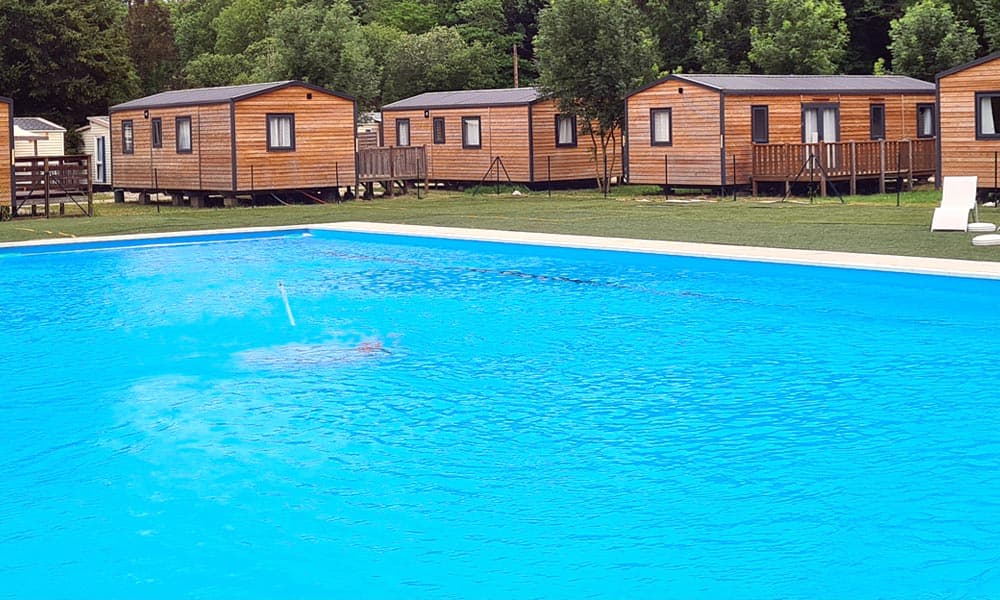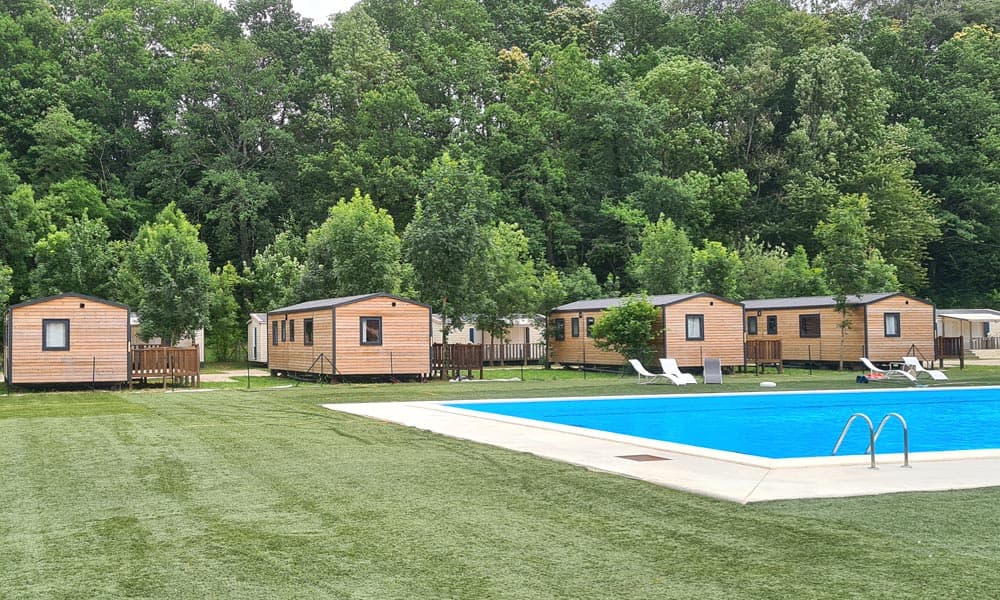 The reception is open from Monday to Saturday from 8 am to 8 pm.
Contact on 05 61 01 55 54 or 06 83 36 94 30.

The Village des Bons Hommes welcomes you, 3 star campsite in Ariège-Pyrénées: a green setting in the heart of the Cathare Pyrenees for a holiday full of nature.
Located at the gates of Lavelanet and the castle of Montsegur in Ariège Pyrénées, the Village of Bons-Hommes, Quality Camping extends over 2,5 ha.
About your rental
Rental in mobile home 6/7 people, 32 m², with shade and wooden terrace. Pets allowed.
---
Features
Bedroom & sleeping
3 separate bedrooms (2 Beds 1 person, 1 Bed 2 persons, 2 Beds 1 person, 1 Bed 2 persons), Sleeping outside the room (Bench Seat for 1 person maximum), Bedding
Kitchen & sanitary
Kitchen, Sanitary, Baby mattress (on request)
Cleaning
Cleaning of rentals in supplement, Trash, Broom, Brush, Shovel, Bucket, Mop, Brush WC, Stretcher
Interior equipment
Heating
Outdoor equipment
Terrace, Garden furniture, Barbecue (collective)
---
The Services
From the beginning of July to the end of August, the Camping Village des Bons-Hommes (formerly known as Le Pré Cathare campsite) offers you services that will undoubtedly enhance your stay.
"The spirit of the Bons-Hommes accompanies you
for a pleasant stay ..."
This is the credo of the Bons-Hommes Village team.
Semi-Olympic Pool
New swimming pool in 2022, semi-Olympic 12 x 25m, open in July and August, from 10am to 7pm.
Boutique
Local produce shop for a fresh meal. The shop is open in July and August, you can buy your bread every day, your croissants, chocolate breads...
Snack-bar area
Take-away meals, sandwiches, fries .... , our bar, our glacier will allow you to satisfy your hunger, your thirst in all simplicity and conviviality.
Information corner
There is so much to see and do in our region
Nature,
culture,
Extensive documentation
precise is at your disposal at the reception to help you discover the wonders, the Great Sites of Ariège Pyrenees and Occitanie.
Wi-Fi Corner
Free Wi-Fi is available around the reception.
Entertainment room
In our large entertainment room, you can meet to play a game of pool, live a sporting event ...
The little ones will be able to share games in the space designed for them.
For those who want to enjoy moments of relaxation in the shade of lime trees, we make available the books of our library corner.
Children's playground
Turnstile, spring swing will delight the little ones in our playground.
Their use is free.
---
Ecotourism
Ecotourism, associated with green tourism, is one form of sustainable tourism, which promotes the discovery of nature. The Village des Bonshommes has A small farm for children and adults: organic vegetable garden, eggs of hens raised in the open air, pig... With direct access to 15 hiking trails including the GR 7 (Sentier des Tisserands) and 6 km from the GR 107 (Chemin des Bonshommes), you can enjoy your holiday "on foot or by bike".